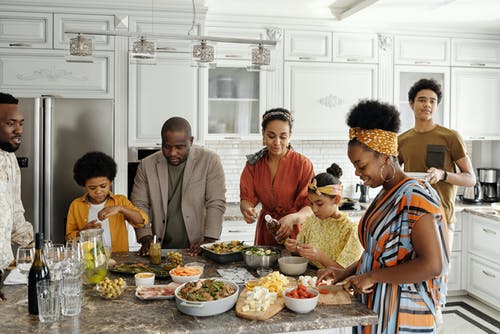 13 Sep

Maintain Healthy Family Relationships
By: Margie Frisco, Graduate Student, UHV
Are you maintaining healthy family relationships? It is easy to get caught up in the hustle of everyday life.  The many moving parts can create stress, which can lead to taking our frustration out on the ones we love.   Eventually, feelings continue to build and we can explode.  Families that avoid this pattern exhibit some of these common characteristics listed below.  
A Few Strategies To Help Maintain Healthy Family Relationships
Communication
Many of us have heard of communication being a major factor in successful relationships.  It is because it is true! We must learn to listen and express feelings to help support others.  Adequate communication allows for emotions to not build.  When emotions compile, for many people there comes a breaking point.  For example, mean words can unintentionally come out and be hurtful to others.  Families that do not work from this extreme emotion tend to have healthier relationships.
Adaptability
A family that can adapt to change has a better chance of coping and moving past it.  Even small changes that the family decides to make to adapt to a change will help prepare them for future life changes.  Perseverance through the difficult times will allow the relationships to grow stronger and become more cohesive.  
Appropriate Boundaries
Boundaries help the family maintain the roles that everyone plays.  Parents want to teach their children life lessons, provide them safety, and connect with them.  With healthy boundaries, parents would be able to enforce rules, while still be able to comfort them in times of need.  Boundaries make this task easier.
Confidence
Confidence is helpful in the family by creating a positive and less stressful environment.  A confident family is one that believes in itself and individual members.  This also teaches the children at a younger age to be comfortable in who they are.   Furthermore, confidence allows for a better outlook when the family experiences change or crisis.
Optimistic Future
Optimism towards the future keeps the family moving towards their goals.  The future is a great motivating tool if the family feels that the goal is attainable and positive.  Optimism can help create a happy outlook that will aid in the family hitting any bumps in the road.  
Commitment
Commitment within the family can seem hard at times.  But commitment will demonstrate support and security to the other members.  This will allow the group and each individual to grow and become stronger.  They will know that even if they make a mistake that they will still be loved and supported.  
Appreciation
Utilizing appreciation will not only strengthens the bonds within the family, they also boost self-confidence and humility.  The members of the family will gain self-confidence by hearing from other members that they are being recognized.  This will set an example that they too can help another feel valued.
Compassion
Everyone has "good and bad days."  Having compassion for our loved ones shows support, understanding, and love.  This will also allow the children to learn how to have empathy for others outside of the family.  
Begin Family Counseling in Katy, TX
The therapists at Locke Counseling and Consulting are dedicated to helping people with their mental health needs.  Counseling is a way to help you and your family grow and develop in a healthy way.  Sessions can be held in person or via Telehealth.  Call our office in Katy today to schedule your appointment.  We are here for you.
Other Therapy Services
 at Locke Counseling and Consulting
We offer diverse treatment options for adults, teens, and children.  Locke Counseling and Consulting specializes in couple's treatment.  Also, we offer treatment for anxiety, depression, parenting, divorce recovery, intimacy, infidelity, and sexual health.